1 tag
14 Simple Tips for Starting Your Own Seeds:... →
1 tag
11 Natural Cereals That Aren't | Rodale News →
Enjoying Flavors of The Season →
There are a few flavors I frequently associate with this time of year, even though I do frequently enjoy their flavors at other times too - DH's Swedish rye, cranberries with warm spices and sweet…
Holiday Linkity →
It is finally starting to feel more like the holiday season. I don't know if it was the batch of saffronsbullar I made up last week that flipped a switch or our increase in holiday movie watching….
A Birthday & Book Bash in One Blog Post! →
There are two three things that make today special. It is the birthday of two wonderful women, one historical and one contemporary. It is also the kick off the Nourishing Knits blog tour! The first…
Whew! Catching My Breath! →
To say that the last several months have been crazy is an understatement. Not only was I trying to wrap up Nourishing Knits, but I was frantically knitting THREE projects for Jane Austen Knits and…
winter fruit | The 7 Best Fruits to Eat All Winter... →
Tutorial: Right Cabling Without a Cable Needle →
Wooooosh! That was the sound of October passing me by. Time is just flying right now and I'm sure it will seem that way through the rest of the year with all the holiday hub-bub. I'm a bit later than…
RECIPE: Indulgent Yet Balanced Pumpkin Pie Baked... →
We retired last night to the first snowfall of the season and awoke to about 8 inches and the snow still coming down. We knew it was coming. Sunday afternoon the watch was issued, which was then…
1 tag
healthy living tips | 67 Ways to Be Healthier in a... →
Tutorial: Left Cabling Without a Cable Needle →
Over the years of teaching I've amassed a collection of step-by-step photos and text and I think it is time to share them with the wider world. First up, is how I do left twisting cables without…
Ten on Tuesday: 10 Ways to Enjoy Pumpkin →
If you've been a reader here in recent years, it is no secret that I love my pumpkin! Really, that extends to pretty much any orange fleshed squash or tubar with pumpkin being my all time favorite….
prevent colds | 12 Fun Ways to Prevent... →
Fit Friday: A Week of Firsts →
One of the last "firsts" for this week is a big one and worth mentioning at the top of the post. Izzie and I crossed the 100 miles together mark yesterday afternoon where the thermometer nearly…
Brief Wordless Wednesday No Walk →
Fit Friday - A Varied Week →
Well, this was not such a bike-centric week. That's not to say I wasn't as active. Though I have no photographic proof. The above shot is actually from the very first ride on the new bike after it…
1 tag
Fit Friday the First: The New Bike! →
I finally did it! After talking about getting a different bike for several months (I think since March or April) I finally decided it made sense to do so. The first several months I just wasn't…
Wordless Walk With Me Wednesday - Golden Hour on... →
10 tags
10 on Tuesday: 10 Fav RomComs →
Ahhh, a list I hardly have to think about, LOL! Oh wait, whittling it down to 10 might take some more thought than planned. 1. The Holiday - the perfect story of pretty people with almost…
9 tags
3 tags
Yoga Poses to Beat Period Cramps - That's Fit →
2 tags
Yin Yoga for the Neck →
Drive By…With Apple Blossoms →
Yesterday was two weeks before my much overdo departure to visit my family on the farm back in Minnesota. It will have been nearly 18 months since I last visited. But, there is sooooo much to do…
3 tags
5 Recipes Rich in Heart-Healthy Omega-3 Fats |... →
Devil of a Wednesday, But With a Winner! →
I'm digging back into the picture archives this week. Way, way back actually to the first round of Project Spectrum back in 2006! That was the project that really sparked my love of photography and…
10 on Tuesday: 10 Things You Love About Your... →
Ah, family. What a complex topic. Fortunately, I've been blessed with a wonderful nuclear family, and the extended family is much closer than most too. Unfortunately, my blood relatives are for the…
Linkity & Free Yarn →
You should be seeing the Masala slippers over at Quince & Co's blog soon. In the meantime, they have been generous enough to donate two skeins to make the slippers. So, anyone who has purchased…
ECF: Rocky Mountain Spring →
I suspect this Twain quote doesn't ring much truer than in the Rocky Mountain region — "In the spring I have counted one hundred and thirty-six different kinds of weather inside of four and twenty…
A Stick With You Breakfast →
We've all heard it many times over - breakfast is the most important meal of the day. Since I've started tracking my eating it has been my instinct to hit the fiber real good at breakfast. They say…
2 tags
For a Healthy Lunch Kids Can't Resist, Go Bento |... →
I want to go bento for myself!
2 tags
Recipes and Cooking Tips for Tart, Tasty Rhubarb |... →
A fav of mine!
10 on Tuesday: Favorite Snacks →
This is such a timely topic! I've been struggling with having healthy snacks - high in fiber, lower in carb or high in protein to balance out other higher carb things. I'm trying to keep my…
2 tags
r5 Peppery Recipes Featuring Spring Radishes |... →
3 tags
5 Comfort-Food Recipes Surprisingly High in Fiber... →
3 tags
Eat, Drink, and Be Sleepy! 5 Natural Sleep Aids |... →
A Spring Linkity →
While the temps around here have been pretty good at saying "spring" for a while, it hasn't felt it. But, the plum tree which usually blooms about mid-March, a good two months ahead of our average…
3 tags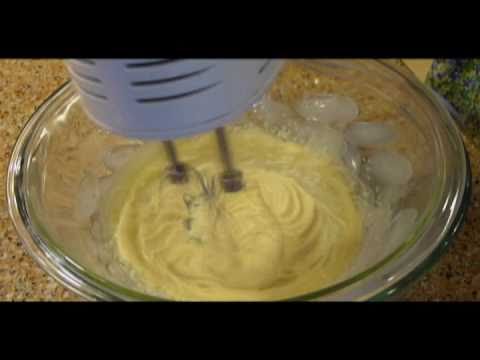 Post Rollecoaster Weekend Linkity →
What a rollercoaster of a weekend! Late in the day on Friday a new installment of Nourishing Knits went out. The picture above is of one of the patterns that was in that update, but I'll talk more…
10 on Tuesday: 10 Reasons to Use The Public... →
Being a lover of books and of learning new things, I love my public libraries. I'm fortunate enough to live in a town with three public library locations and a large state university library that as…
2 tags
5 Allergy Fighters You May Not Have Thought Of |... →
3 tags
Is Yoga All the Exercise You Need? | Rodale News →
4 tags
6 Tasty Vegetarian Sources of Protein | Rodale... →
3 tags
Turn Your iPhone Images Into Art | CreativePro.com →
10 on Tuesday: 10 Favorite Pies →
A topic very dear to my hear, even though I'm trying hard to not think about such things. With DH being in grad school for math, a group of those who did not venture out on Spring Break yet got…
10 on Not Tuesday Meets ECF: 10 Favorite Scents →
The last several weeks have been pretty upside down for me. As such I haven't kept up on the blog as I would like, which means I've neglected 10 on Tuesday several times in the last month or so. But…
How to Survive Daylight Saving Time | Rodale News →
Wordless Wednesday: Chai Edition →